Popcorn - The Most Covered Song of All Time
While I was on my way to work this morning, I heard "Popcorn" on the radio - the bubbly Moog-infused instrumental that was a quirky hit back in the 70s. It reminded me of a site dedicated to the song, which is arguably the most covered song of all time. Maybe it's the perky moog melody, or the funky moog bassline, or maybe it's the super funky beat that kicks in once the song gets going... but something about popcorn makes you want to get your groove on. Interestingly enough, the song was written in the late 60s by a Jewish synth pioneer, Gershon Kingsley, who also released an album of modern Jewish music for the Moog called God Is a Moog. Kingsley was obviously the original nerd funkster - just check out this picture of him, compared with the picture below of Giorgio Moroder, the non-nerdy synth pioneer responsible for Donna Summer's "I Feel Love".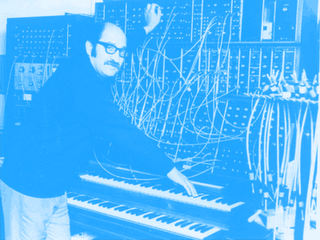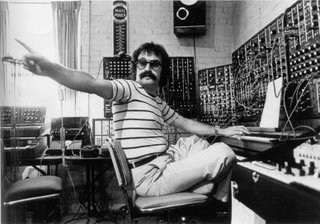 It's almost the same picture, but somehow Moroder looks like a porn star while Kingsley looks like the Dunkin Donuts guy! You can hear the Popcorn song in all its percolated glory at the official site below.

Labels: music